EOTC  (Equine Obstacle Training Center) 
The Equine Obstacle Training Center is located at the Kiger de los Californios Ranch in the foothills below Riverside, California, known as Gavilan Hills. A quiet and serene private 5 acres awaits horses and riders of any type and ability. EOTC offers professional obstacle training from introductory to advanced for all disciplines.
Head trainer Sue Watkins who oversees all the Obstacle training comes with decades of sensory training experience. She has trained, competed and judged a plethora of obstacle competitions including ExCA – Extreme Cowboy Race, CSHA TT – California State Horsemen's Association Trail Trials, ACTHA – American Competitive Trail Horse Association, ETS – Extreme Trail Sports, MMO – Mustang Makeovers, and Ultimate Super Horse Competitions to name a few.
Sue's extensive experience expands to includes a number of years as the Sacramento Sherriff's Search and Rescue Unit Mounted Instructor. Training advanced sensory work such as flares, gunfire, and helicopter landing, as well as rescue techniques, and formation drills used in POST Police Horse training.
Currently EOTC specializes in the international sport of Working Equitation. Ms. Watkins not only travels the country giving seminars and riding clinics on the sport; she is a Nationally carded judge and licensed Technical Delegate.
Obstacle training opportunities for every level and style of rider are offered on a continuous basis. Look over the menu and contact EOTC to reserve a date and time.
Individual, semi-private, or private group lessons offered 7 days a week.
Open or private 1, 2 or 3 day Clinics .
Focused Competition Obstacle training
Posse and SAR Sensory Clinics and training.
Back Country – Horse Camping Clinics and training.
PUBLIC OPEN PRACTICE DAYS:  The EOTC is the only Southern California facility that offers for a nominal fee the rare opportunity to come ride all day at your own pace through the Obstacles, trail courses, and other amenities by your self or with a group of friends.
Outside Trainers and Group Rental: Trainers with own cliental needing quality obstacles to train on or horse groups of any size may rent the facility by the day for private training events.
Equine Obstacle Training Center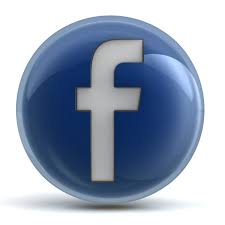 Like us on Facebook